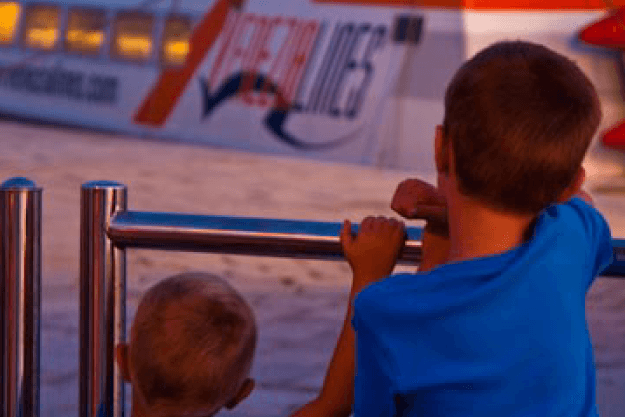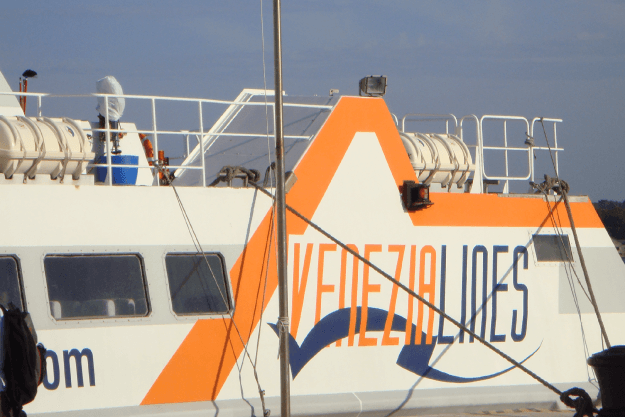 Venezia Lines, a 100% owned subsidiary of Virtu Holdings, has since May 2003 been operating high speed passenger ferries between Venice and Adriatic ports in Croatia and Slovenia. The Company has so far carried upwards of 900,000 passengers between Venice and Adriatic Ports.
Venezia Lines has brought to the North Adriatic routes over 25 years' experience operating passenger/car high speed ferry services. This has contributed to making the company the leading high speed ferry operator in the North Adriatic covering the ports of Venice, Porec, Pula and Roving, and Tiran. This service, operational between April and October, provides visitors to the Istria Peninsula with the opportunity of visiting Venice on one of the company's increasingly popular Day-Return Excursions; the Company is a major operator on the seasonal One-Way market.
The service is currently operated by SES San Pawl, capacity 317 passengers. Travel time is between 2 hours 30 minutes and 3 hours 30 minutes, depending on destination.