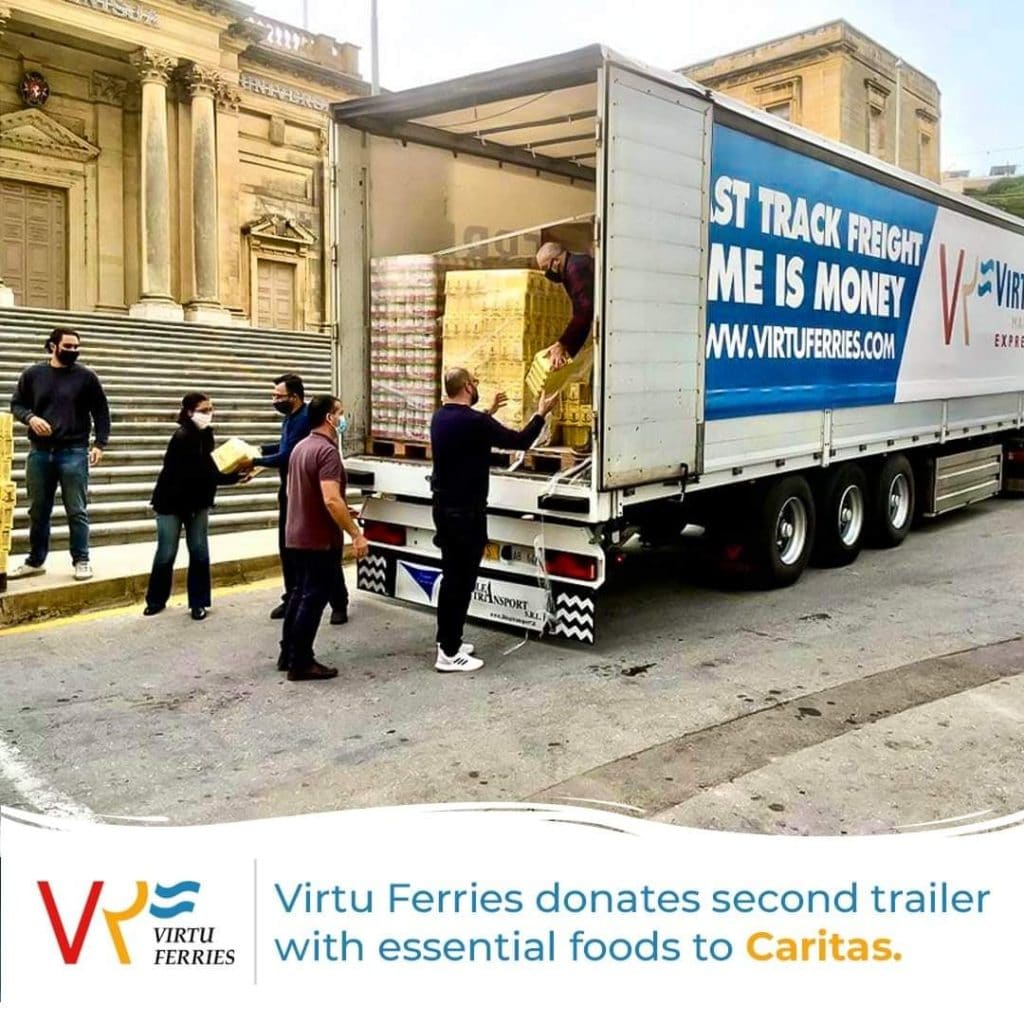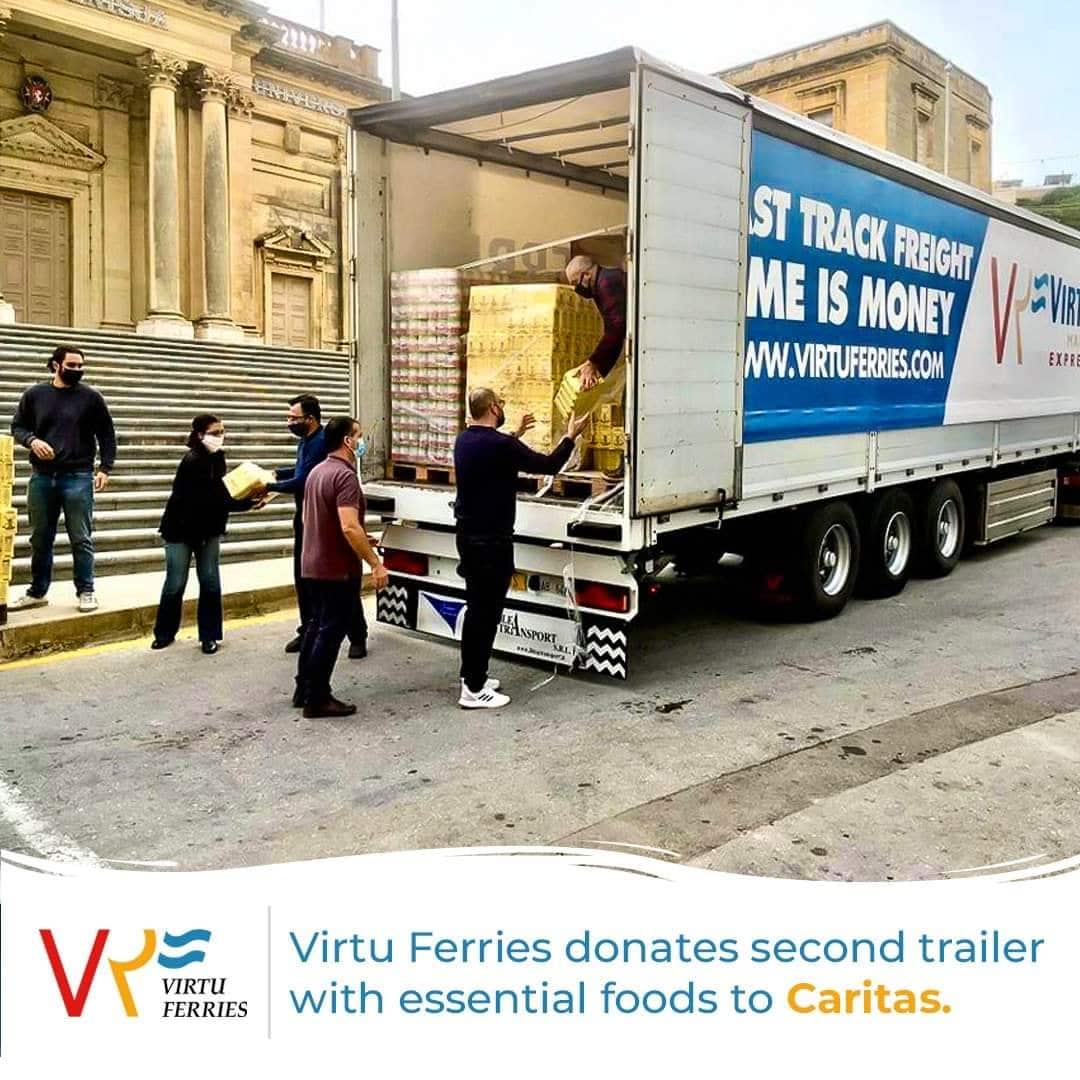 It's the season to help one another.
Today,
Virtu Ferries
donated a second trailer, packed with essential food items, to
Caritas Malta for distribution to families in need in time for Christmas. The 40ft trailer arrived at the Virtu Sea Passenger Terminal on the company's vessel, St John Paul II on Wednesday morning.
Virtu Ferries
wishes all the volunteers at Caritas a peaceful and joyous Christmas and once again expresses sincere thanks to the front-liners at the Ministry and Department of Health for their selfless dedication to control this pandemic.